A discussion detailing and celebrating the contributions of Chinese immigrants locally took place earlier this week — days before Sunday's celebrations for the Year of the Rabbit.
As a part of the Napa County Historical Society lecture series, author John McCormick presented his new book, "Chinese in Napa Valley: The Forgotten Community that Built Wine Country."
Support local news coverage and the people who report it by subscribing to the Napa Valley Register.
The hybrid event Thursday, which took place over Zoom and at the Native Sons Hall in Napa ahead of the Lunar New Year, served as a reminder of the rich history of Chinese immigrants and laborers in the US.
The California Gold Rush brought the first wave of Chinese immigrants to California in the mid-1880s. In the following decades, many Chinese laborers traveled to California in search of employment. In the Napa Valley, many Chinese laborers worked on farms and vineyards, tanneries and laundries, and at one point, Napa Valley had Chinatowns in Napa, St. Louis. Helena and Calistoga.
As more Chinese immigrants came to the US and accepted work at a fraction of the cost of white men, resentment towards the immigrants rose and anti-Chinese Leagues were formed and restrictive federal immigration policies targeting Chinese immigration was implemented.
The Paige Act of 1875 banned the migration of Chinese women and, in 1882, the Chinese Exclusion Act forbade all new immigration of Chinese laborers for a decade. This was itself extended by the Geary Act, leading to the attrition of the Chinese population.
At Thursday's event, Napa Mayor Scott Sedgley awarded Sonoma ex-mayor and current city Councilmember Jack Ding, and vintner Dr. Paul Gee — both first generation Chinese-Americans — with certificates of recognition for their contributions to the community.
After, McCormick sat down for a conversation with Dr. Jack Jue, Jr., a retired family doctor and author of the blog "Jue Joe Clan History," discusses the book, which explores the contributions Chinese laborers made, and the hardships they faced, in the Napa Valley from 1870-1900.
A fifth-generation Napan, McCormick worked in tech in the Silicon Valley before pursuing a master's degree in history from Harvard University. When McCormick took a class on US and China relations, he came across an article from the St. Helena Historical Society about Chinese vineyard workers in Napa Valley.
"As I dug further and further, I realized it's not just work in the vineyards, but they worked up and down the Valley," said McCormick. "This is all completely erased from history, I mean, whitewashed."
At the time, COVID-19 and anti-Asian rhetoric was on the rise. Frustrated by the racism and unfairness, he began writing.
"It is a very positive, unknown story about what the Chinese did here. They were the foundational backbone of labor in the 1870's to 1900. Napa would look much different if they weren't here," said McCormick.
As he conducted research, he ran into a problem — there was little to no written record of the Chinese laborers who came to the Napa Valley in the 1870s. Due to the absence of information, McCormick relied on oral accounts that had been passed down generations. One such history was that of Jue Joe, a Chinese immigrant, born in Guangzhou, Guangdong Province, China, who came to the US as a teenager in the 1870s.
Jue Joe's story was compiled by Jue, the event's moderator, and Jue Joe's great grandson. For the last decade, he has been working with relatives to document and publish his family's rich oral history online. Upon McCormick's discovery of the blog, Jue Joe's story became integral to the book.
"As I have children and grandchildren, everybody's forgetting where we come from. We take what we have for granted, and a lot of people just forget their immigrant roots." said Jue. "These are really illiterate people who came to a foreign country, didn't speak the language and were able to become successful, you know, so that's pretty amazing to me."
Also essential to McCormick's research were the Napa Valley Register and St. Helena Star archives, which the author combed through with help from the Napa County Historical Society's research librarian Kelly O'Connor.
"That is the record that we have, and if (the newspapers) weren't doing their job—and much of it was slanted—they were at least documenting what was going on… we would not know what we know," said McCormick while noting the heavy bias. "It wasn't necessarily good reporting."
Using the papers as source materials proved challenging.
"Everything I read, I had to realize they were writing with (prejudice)," he said.
It wasn't just reporting.
An advertisement for a white-owned laundry service published in the Napa Valley Register on June 14, 1880 read, "WASHING AND IRONING neatly done on the most reasonable terms. Give your laundry to a deserving white woman in preference to Chinese."
This contempt for Chinese immigrants and the various laws prohibiting Chinese migration in the latter part of the 19th century brought an end to the vibrant Chinatowns that had existed through Napa Valley. The Chinese laundries, opium dens, shops and markets are long gone, and there is little trace of the Chinese community that was instrumental to the region's prosperity.
Many of the laborers moved to different cities, returned to China, or stayed in the Valley until they died. Since then, the valley has relied on immigrants from other parts of the world.
We should have progressed beyond this this 19th century discrimination against ethnic minorities, and yet, it's just repeating itself. Especially with the Hispanic immigration," said Jue. "These are people who are leaving poverty coming in… a lot of Chinese came in illegally… I think it's really sad that history (is) repeating itself."
Moving forward, McCormick hopes Chinese immigrants' history and contributions will be added to the local school curriculum so that their work and presence in Napa Valley will no longer be overlooked.
PHOTOS: "Chinese in Napa Valley: The Forgotten Community that Built Wine Country" book event at Native Sons Hall in Napa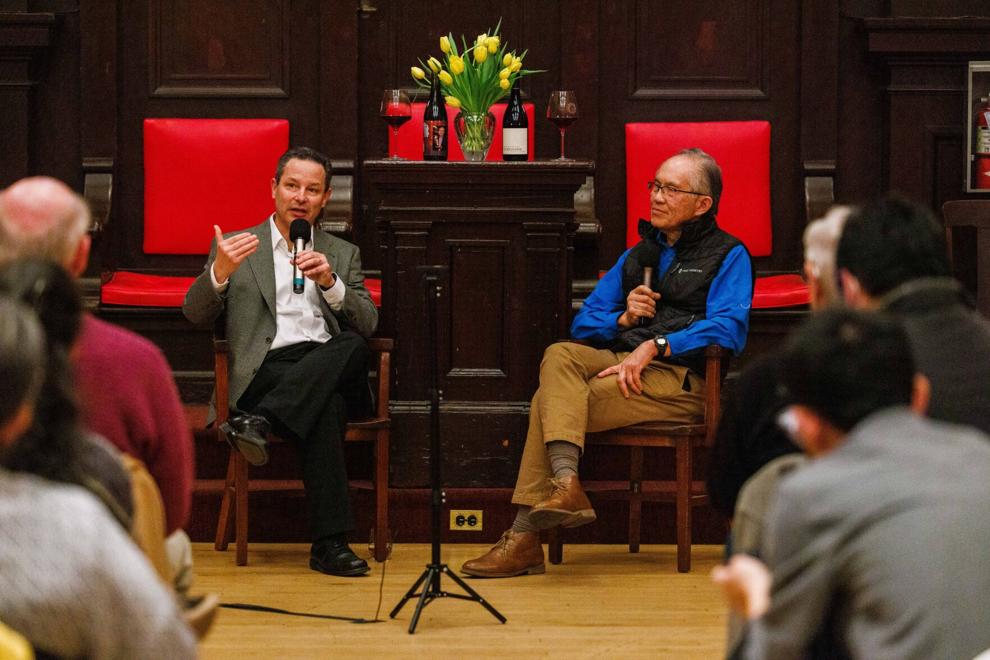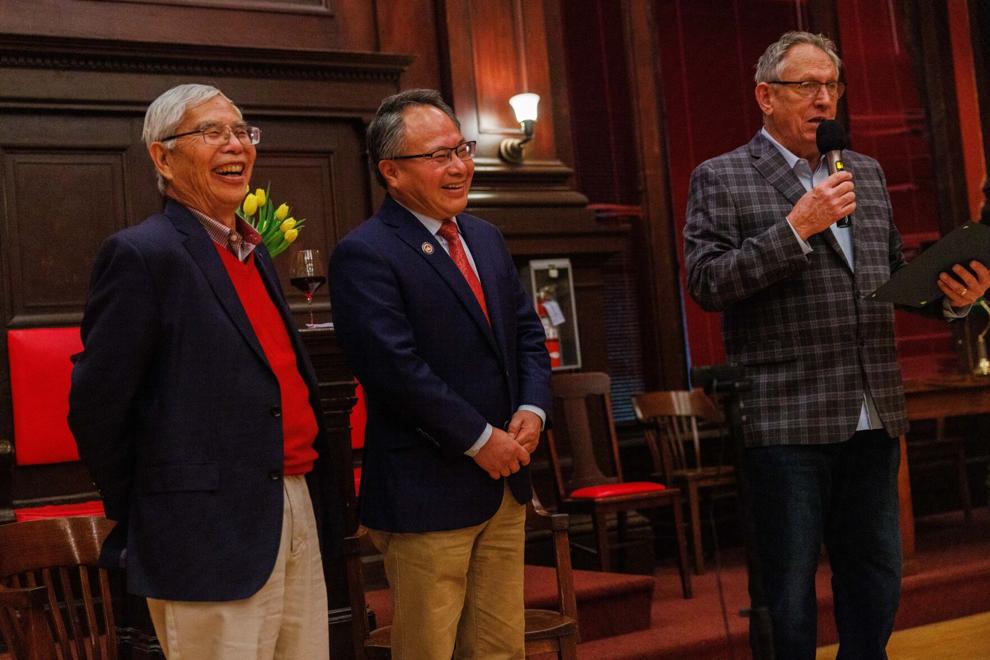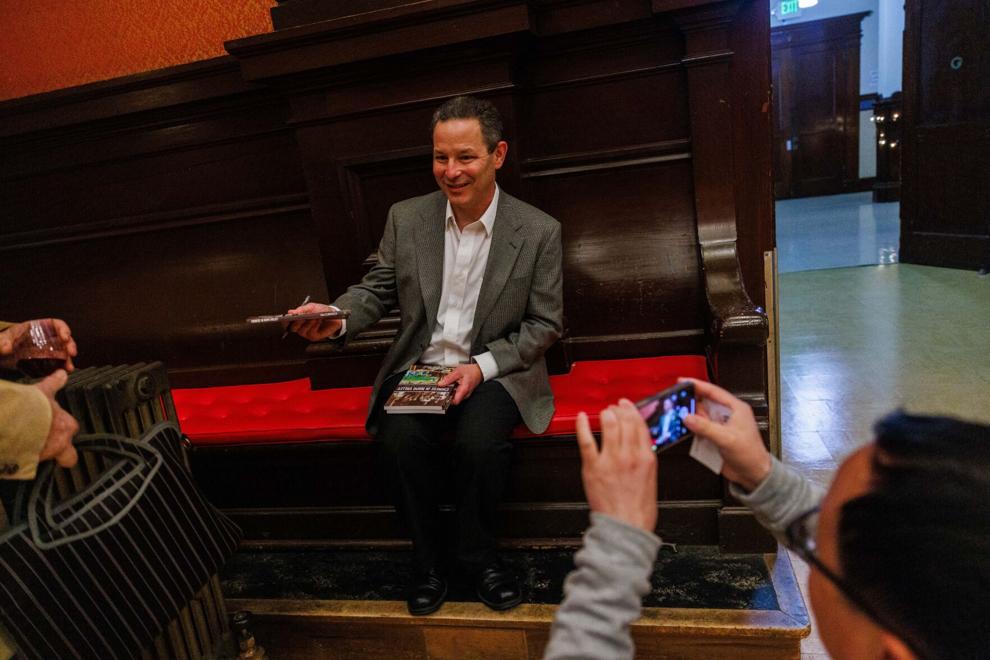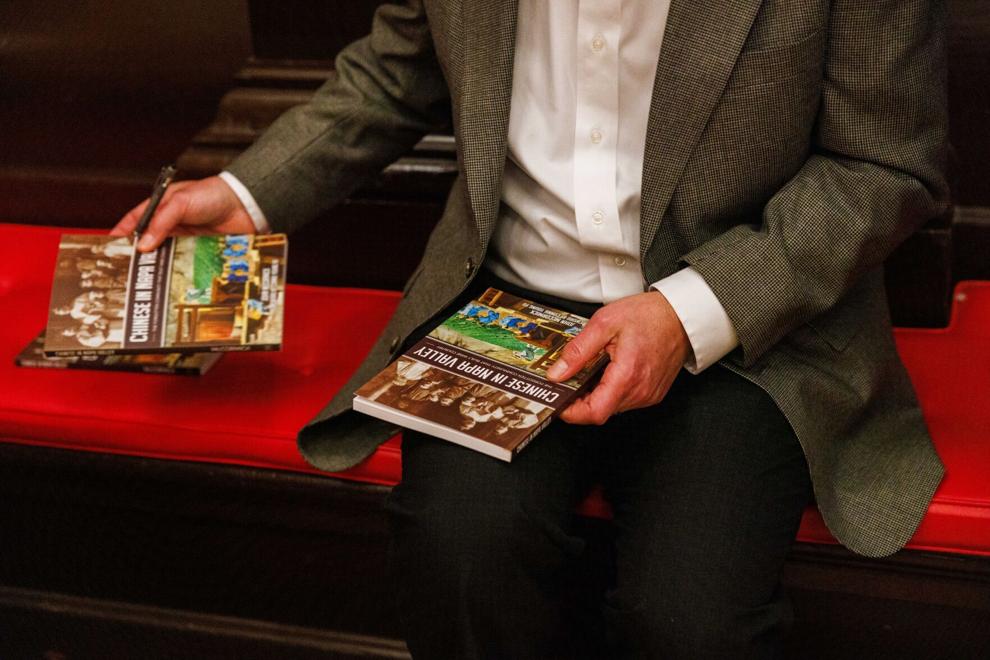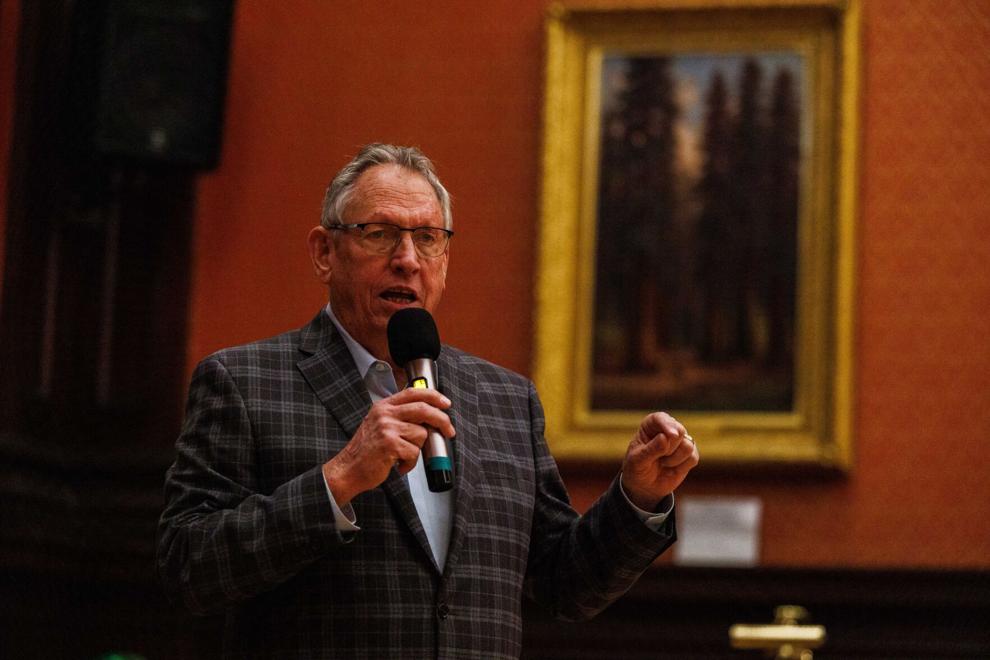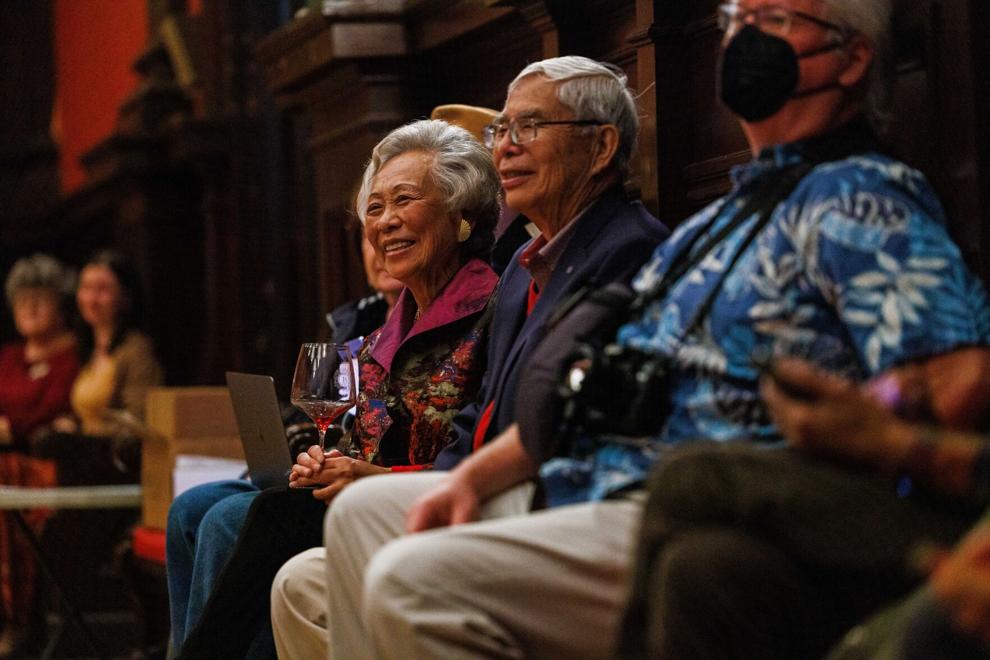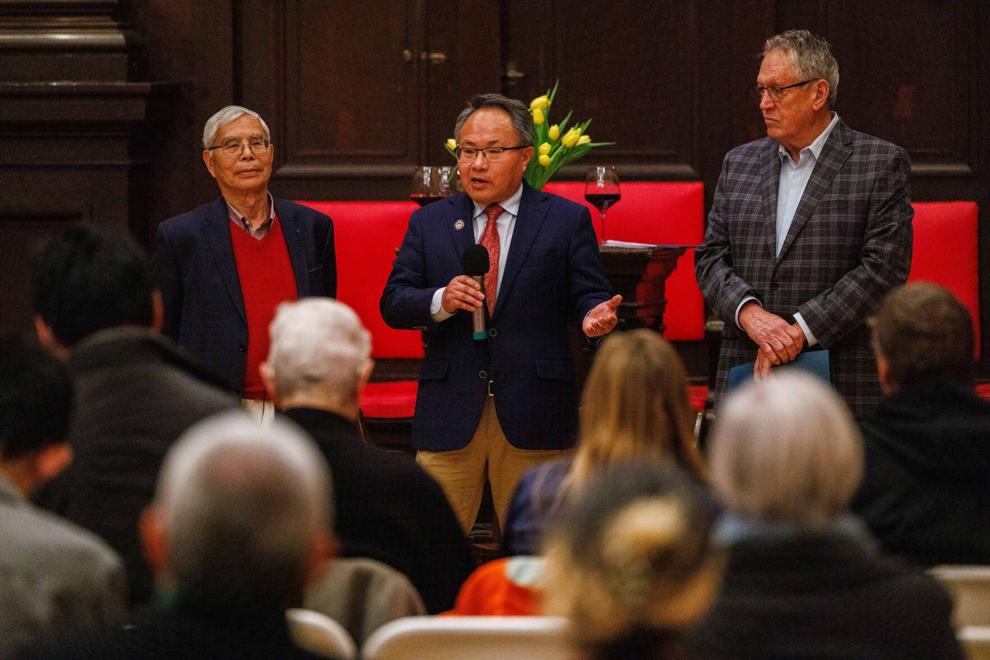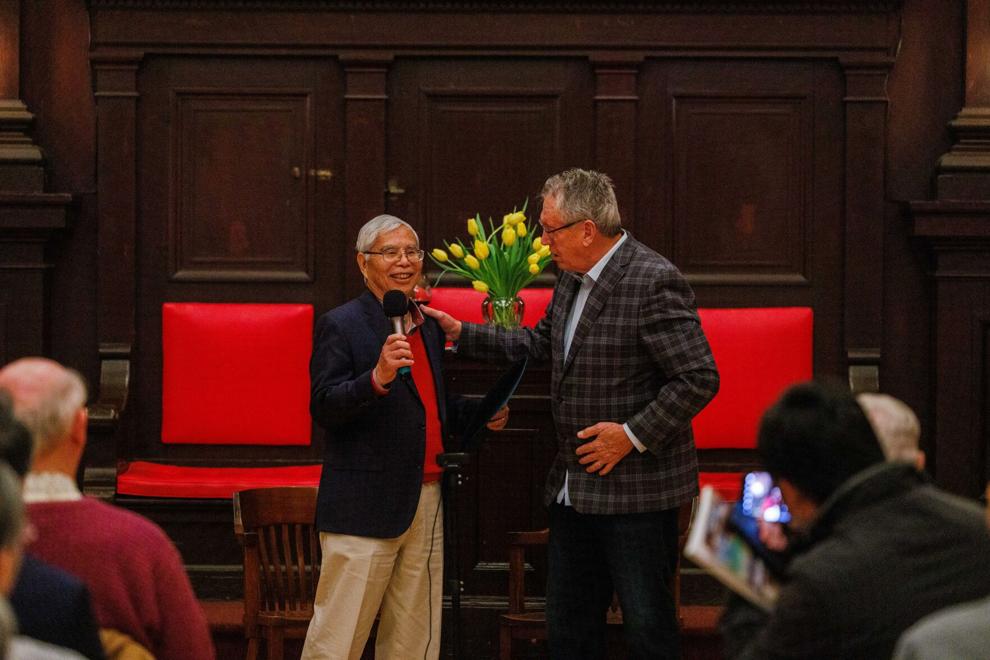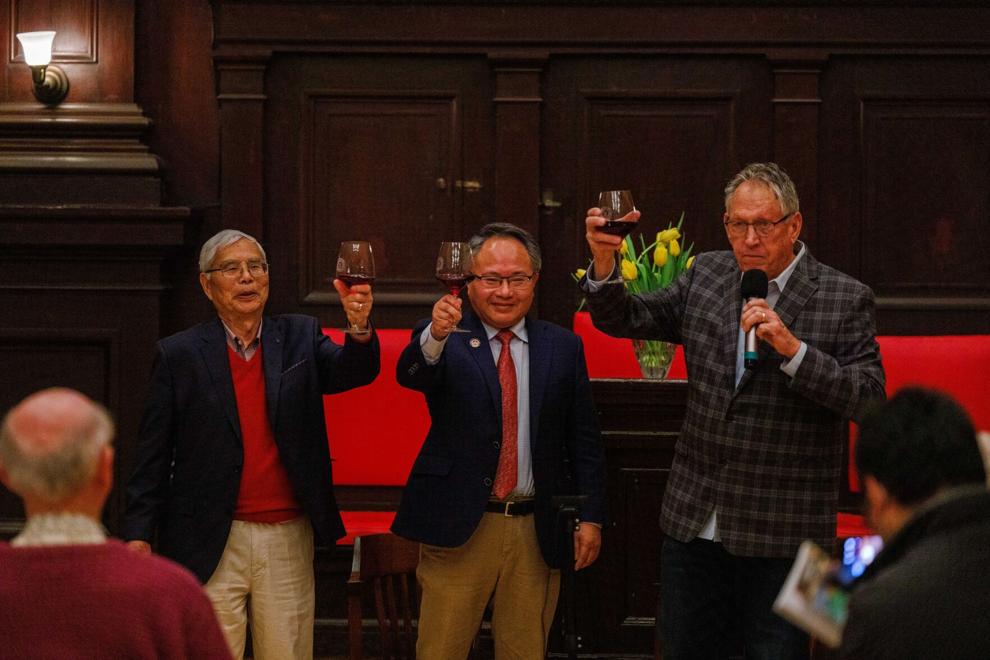 You can reach Danielle Wilde at 707-256-2212 or dwilde@napanews.com.
.